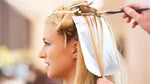 Now that your salon is open and your clients are booked what happens next?
You have made sure you have all your PPE and your clients are aware of the new safety measures.
Get ready for a holiday time rush. Roots need touched up, extensions need replaced, cuts need done.
With the speed and urgency of a long list of appointments, make sure you take some down time. There is nothing worse that a work burn out.
Take time to sit for 10 minutes and enjoy a cup of coffee or tea, make sure you eat lunch and a healthy snack.
Give yourself a breath of fresh air, take a quick walk around the building. 
You need time for you. If you crash and burn, it is bad for your mental and physical health.
Best wishes for your grand re-opening!