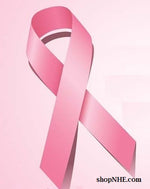 It's October and that means Breast Cancer Awareness Month.
This year, we are donating 10% of all sales from our pink and fuchsia hair extensions sold this month to the Breast Cancer Society of Canada.
How can you help?
Pick up a mini pack of itip, fusion, tape, microloop or nano. Run a promotion in your salon adding one or two strands to your clients hair for the month. The costs are minimal, and everyone wins.
At Nellie's Hair Emporium, we are working hard towards being a company that truly cares. We want to donate to 12 different charities throughout the year (one per month) through the sales of our Infinitude Hair Extensions.
We need your help.
Let us know what charity you think that we should support next?
Canuck Place Childrens Hospital
Boys And Girls Clubs
CHEO Foundation
Food Banks Canada
MADD Canada
Tell us your suggestions on who we can help for the month of November, and thank you to everyone purchasing pink for October.