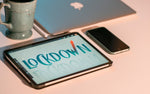 As many of us are back in lockdown, you may be worried about the future of your salon. What can you do to keep revenue coming in without the ability to provide services? How long will your salon be able to survive without help. 
There are government grants available, but what happens if your business does not qualify?
The first thing you need to ensure is that your salon has a website. If you don't now is the time to make sure you do. Worried you don't have the computer skills to create a website? There are plenty of free website builders to help you get started.
Now that you have the website up and running, you need to list your products for sale. 
Here is the tricky part. Every salon is currently selling their hair care products. You need to make sure your products stand out. Take clear pictures, use fun backgrounds, make sure the pictures are appealing to the eye. Advertise on social media. Post those pictures on Instagram, Facebook and yes even Pinterest.
Something simple that is easily overlooked is changing your salon voicemail. Make sure you advertise that your clients can purchase their hair needs on your website until they can see you again.
Along with the products your salon carries you can try branching out into different lines. Being unique is going to serve you well. How many salons carry the same products you do? You can bundle products together, add special wrapping, and even offer gift certificates for services when lock down ends.
If you don't already sell hair extensions, you can offer your clients easy to install options such as clip in's, ponytails and halos.
The benefit to these extensions are that your client can install them at home.
You can advertise them on your website, and the best part is you do not have to purchase the stock upfront. When you partner with Nellie's Hair Emporium,  you can advertise the extensions for free, once you have a sale, let us know. We offer shipping, and curbside pickup. If you wish to use Canada Post, we can even ship directly to your client with your company name on the label.
 Once your clients know they can purchase their favourite products from your website, once you re-open your online revenue will continue. Your salon site will be their go to online source for hair needs shopping.
With a little hard work and lots of creativity, your salon can survive this latest lockdown.