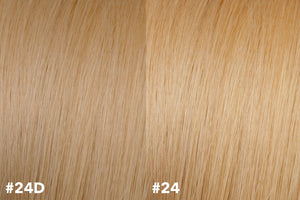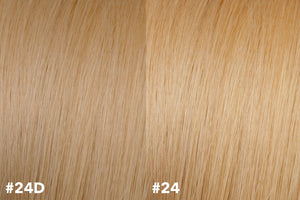 On Sale
Save 20% Off: #24D Fusion Extensions
Fusion Hair Extensions Details:
Keratin Tip in "U" Nail shape
There are 50 pieces in a full pack.
Total of 40 grams per full pack
Half Packs come with 25 pieces per pack??
2 to 3 full packs will do a full head application
Same high quality hair just the colour doesn't match the colour ring
THE COLOUR #24D COMPARED TO OUR REGULAR #24 IS DARKER.